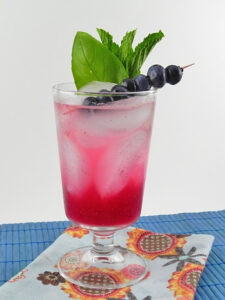 Chef Brian Archibald Whet our Whistles at The Boulders with this really, refreshing cocktail! Beware the baby blueberries….they come shooting right up the straw!
1 oz. Absolute Vodka
3 oz. Fresh Lemonade
Dash of Simple Syrup
Prosecco Float or Sparkling Soda
Small handfull Fresh Blueberries
Mint Garnish
Mix first three ingredients in a shaker, add blueberries and shake a bit more. Pour over ice, add the float and a little mint sprig. Summer!!